Vetted Foundations
[Ronald McDonald House Charities®]

[Bend Area Habitat for Humanity]

[St. Francis of Assisi School]

[Bend Park & Recreation Foundation]

[Central Oregon Council on Aging]

[Red Cross Oregon Mountain River]

[GlobalGiving Charity Fundraising]

[St. Jude Children's Research Hospital]

[The Hole in the Wall Gang Camp]

[Calvert Impact Capital, Inc.]

[ONE - fight against extreme poverty]

[leukemia-lymphoma Cancer Research]

[Citizen Corps - Harness The Power]

[The Foundation For a Better Life]

[Goodwill Industries International]

[International Federation (IFRC)]

[CNN Heroes - People For a Better Life]

OUR MISSION - TheFutureWay Institute
is a secular, nonpartisan, digital think tank platform.


Presenting curated open-source initiatives, inspiring resources directed towards global community programs, and embracing the exchange of leadership ideas - 'Conversation Paves The Future Way'

---
Posts by TheFutureWay

2020 USA Election Watch

---
US Political Party Affiliation - (In politics, as of today, do you consider yourself a Republican, a Democrat or an independent?) Trend Results Since 2004
unVetted Internet Posts~~> Democrats ignore Bernie Sanders at their own risk - The Hill: Biden told senior Dem he is giving 2020 presidential race 'a shot'? - Biden and Bernie at the top of Dem 2020 field: poll


US election 2020: Nine Democratic candidates. One event. Who shone?

---
Ryan Struyk (@ryanstruyk)

The first CNN numbers for 2020 Democratic presidential nomination just released this morning: Biden 33% Sanders 13% Harris 9% Warren 8% Booker 5% Kerry 5% Bloomberg 4% O'Rourke 4% Holder 3% Garcetti 2% Avenatti 1% Gillibrand 1% Klobuchar 1% Patrick 1% Bullock <1% Delaney <1%
---
Steve Wynn, Sheldon Adelson are GOP midterm fundraising no-shows for now | Fox Business - Trump declared he's running again. Many Republicans aren't ready to back him - Trump leads Kasich, Flake among likely NH GOP voters | TheHill - It's a win for Gov. Andrew Cuomo, a Democrat positioning himself for a possible presidential bid, who along with other blue state governors has blasted Republicans in Congress for targeting their high-tax, high-wealth precincts through certain provisions of the $1.5 trillion Tax Cuts and Jobs Act - Jimmy Carter: 'Apparently' America wants a jerk for president - Tom Steyer is poised to play a massive role in the midterms and pull the party in the direction of his choosing. He's also set himself up incredibly well—perhaps better than any other potential aspirant—for a serious presidential bid in 2020. - Tom Steyer: billionaire political megadonor for the people? - The liberal financier says substance and style differentiate him from Koch brothers - John K. Delaney for President - Gerrymandering has helped destroy representative democracy. Why else do we have issues that 90%+ of the American people support (DACA, background checks) yet the House of Representatives can't act upon. Our districts don't represent America Sen. Warren says she isn't running for president in 2020 - A Sanders-Warren ticket could win big in 2020 | TheHillMatt Drudge spent Tuesday morning teasing a "shock" announcement from President Trump — which turned out to be that Trump is running for reelection in 2020. (Not especially shocking.) But there was in the announcement some new news: that the Trump reelection campaign has tapped Brad Parscale as campaign manager. Parscale was in charge of digital operations in Trump's 2016 campaign. During a chaotic week in the White House, Trump quietly ramped up his 2020 reelection campaign - Vox - Trump to run in 2020: President 'announces' re-election bid and names campaign manager. Trump says Russia had 'no impact' on 2016 election votes By: KEVIN LIPTAK, CNN WHITE HOUSE PRODUCER Description: President Donald Trump said Tuesday that Russia had "no impact on our votes" in the 2016 presidential contest but vowed to combat any attempts to meddle in the 2018 midterms (Sent from KTVZ) Link to this article... - Intel chief grilled over Trump's response to Russian election attacks - KTVZ - Mueller indicts 13 Russian nationals over 2016 election interference - BUILD Act of 2018 - Blueprint for Resistance - by Renato Mariotti for Illinois Attorney General Alec Baldwin (Donald Trump attacks 'Alex' Baldwin on Twitter over impersonation) on direction for the midterms - Does America Want A Third Party? (Or Is It Just David Brooks?) - If You Want To Know Who's Running In 2020, Watch Capitol Hill, Not Iowa With the US economy and employment stable, and mid-term elections underway, we observe which individuals will step-up to challenge (These are the potential 2020 candidates that make Republicans nervous) the turmoil of the incumbent's presidential administration. #2020Vision: Surveying the 30-plus candidate 2020 field; a Sanders reunion in Michigan; Steyer to announce his plans - Flake: There will be a GOP challenger to Trump in 2020 - Brad Parscale: Trump 2020 campaign manager for 2020 Presidential re-election bid - CBS News - Incumbent Opposition - Top 15 Democratic presidential candidates in 2020 | USA TODAY poll: There's a clear Democratic front-runner for 2020 | 2020 not 20/20 | 2020 John Kasich | 2020 United States presidential election 2020 US Presidential Election Registered Statement of Candidacy  -  2020 US Election News
With a dysfunctional election process, security breaches, and foreign sovereignty actors compromising; 1)social opinion, 2)technology, and 3)operational process during the future 2020 primary and general presidential elections, have already become intense talking points. To-date many suspicions and investigations are underway into the prior 2016 US Presidential Election. The formal politics of presenting a candidate to the masses of registered voters begins after the candidate's registration process. One major change from the old-standard of well oiled candidates presenting their views via broadcast/cable television, is the Internet and social media platforms, with the ability of the candidate to optimize cost effectiveness and maximize their influence of this essentially open forum of advertising. This Social Media Exploitation influence also extends to the candidates o pposition. Essentially the candidate must immediately after registration, at the very least, get in front of the social media viewing as well as traditional forms, of each registered voter to have an opportunity of being competitive. ... My caution back in 2016 to watch for 'Conflicts of Interest' of highly-visible government candidates with global business holdings is currently playing out in the public forums. Absurdly, maintaining all those conflicts of interest appears to be entirely acceptable — a reflection of ethics laws woefully unprepared for the US governing by global-capitalism-extremist business tycoons. Further, we must constantly be evaluating the security and correctness of our elections and those candidates certified as winning those elections. As well as evaluating the election process, throughout the incumbent's tenure in office, a critical and keen watchdog process of their performance must be kept diligent and explore all - any - other options of evaluation and alteration to secure the presidential administration from dysfunction by any one single individual -Mark Mariotti

[ #2020ClearChoice Search Election Info - Register to Vote and Confirm or Change Registration ]
---
Request a Research Consultation
(DISCLOSURE) – The FMHI Board's Mariotti Family Office interacted with aforementioned, which is presented for information & related research only, regardless of any other characterization.
[not a bank | not deposit products | not FDIC insured]
[not a foundation | not a non-profit | not an advisor]
[not insured by any government agency] [not an offer to sell or solicit securities]
[subject to market risk and may loose value] [past performance is no guarantee of future results]
The White House

---
?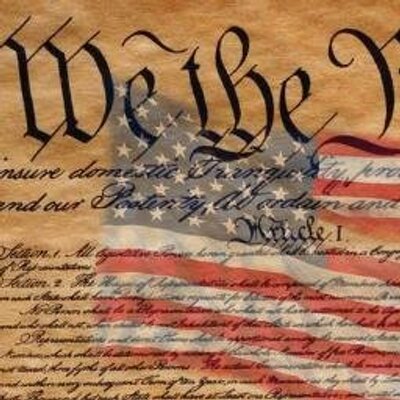 The White House - The People of the US Political Party Affiliation - (In politics, as of today, do you consider yourself a Republican, a Democrat or an independent?)... Trend Results Since 2004 - Salaries-ANNUAL REPORT TO CONGRESS ON WHITE HOUSE OFFICE PERSONNEL
unVetted Internet Posts~~>Mueller Report: What's Already Known About Trump and Russia - The Atlantic - Trump Discusses Firing Fed's Powell After Latest Rate Hike, Sources Say - Former Secret Service agent: Why we loved Bush 41 (aka Timberwolf) - MSNBC Refuses To Air Sarah Sanders (White House) Press Briefing - POLITICUSUSA - Tracking President Trump's Visits to Trump Properties Trump's Mar-a-Lago Travel Triggers Cost and Ethics Concerns


A.G. Underwood Statement On NY Supreme Court Decision, Denying Motion To Dismiss AG's Trump Foundation Suit | New York State Attorney General - Trump says Whitaker is right about Russia probe and won't sit with Mueller for interview - Trump Response: 'Threats or acts of political violence have no place' in US


Fact checkers identify increasing rates of false claims by the president | PBS NewsHour - Bolton and Kelly get into heated shouting match sparking resignation fears - Kushner Paid No Federal Income Tax for Years, Documents Suggest


Melania Trump: I Was 'Blindsided' by 'Unacceptable' Family Separation Policy - Fact-checking President Trump's USA Today op-ed on 'Medicare-for-All' - Trump's Patron-in-Chief: Casino Magnate Sheldon Adelson - ProPublica Research During Japanese PM Shinzo Abe's visit to Mar-a-Lago, Trump raised Adelson's bid to build a casino in Japan, according to two sources.


Abandoned in America | Center for Public Integrity - Saudi Crown Prince Says He Loves Working With Trump - Judge rules Dems can sue Trump over alleged emoluments clause violations | TheHill - CNBC Markets and GOP shrug off White House chaos, but Woodward says 'people better wake up' about Trump - Presidential obstruction of justice: The case of Donald J. Trump - White House adviser Kushner, have waded aggressively into a civil war within the Arab world - National Enquirer boss David Pecker gets federal immunity in Michael Cohen case - Catastrophic day for Trump: Ex-campaign boss Manafort, former lawyer Cohen are now both felons - As the president traveled to a campaign rally, his former 2016 campaign chairman was convicted of eight felonies, and his longtime lawyer pleaded guilty to eight unrelated felonies - Read more...


Center for Public Integrity Board of Directors condemns President Trump's attacks on the press - Trump at a precarious moment in his presidency: Privately brooding and publicly roaring - Trump administration plans to help farmers hurt by global trade tensions - Ivanka Trump to wind down her company - Taibbi: Trump's War on the Media Should Make Us Better at Our Jobs - White House says Trump wants to revoke security clearances for former intelligence officials critical of him over Russia Trump now says (pending immediate reversal) he holds Putin responsible for election interference - By: KEVIN LIPTAK, CNN - Description: President Donald Trump said on Wednesday he holds his Russian counterpart Vladimir Putin personally responsible for Moscow's attempts to interfere in the 2016 U.S. election (Sent from KTVZ) - (Link to this article) - Sanders disputes that Trump said Russia no longer targeting US


TheHill - USA 🇺🇸 Polarization - On Twitter, at the White House, and on the campaign trail, Trump did more than get facts wrong with false narratives - The New York AG sues - Donald J. Trump Foundation (CN Advisory: High Concern), says it engaged in pattern of illegal self-dealing


Trump tells Kim 'we'll have tremendous success together' President Donald Trump and North Korean leader Kim Jong Un arrived at the Capella hotel in Singapore on Tuesday for their historic summit - Read more...


Meet the Trump Organization's top executives and employees - Trump's Net Worth Slides to $2.8 Billion, Lowest Since Campaign - President Trump contradicts himself by claiming he didn't fire James Comey over the Russia probe


Ivanka Trump Doesn't Have Time for Your Questions About Her Obvious Conflicts of Interest - Kanye West on 'Connecting' With Trump: 'When He Was Running, I Felt Something' - Cohen and Trump first publicly linked in February 2007 - In rejecting Washington norms and nominating Jackson to VA, Trump hurts himself - Without mentioning his buddy Trump by name, France's Macron just tore into the US president's policies - French President Emmanuel Macron addressed Congress Wednesday, warning against embracing isolationism and nationalism Read more... Tim Cook and Rupert Murdoch headline Trump's 1st state dinner guest list - By: BETSY KLEIN, CNN - Description: It wasn't the star-studded red carpet of the Obama years, but a veritable who's who of politicians and special guests of honor made their way to the White House Tuesday evening for the Trump administration's first state dinner, with France. (Sent from KTVZ) Link to this article - Melania Trump at first state dinner - Melania Trump Spent Months Prepping For First State Dinner Today Rudy Giuliani is joining President Trump's personal legal team for the Mueller probe - "I'm doing it because I hope we can negotiate an end to this for the good of the country and because I have high regard for the president and for Bob Mueller," Giuliani told The Washington Post Read more... Syria - syria strike 2018 - Trump declares 'mission accomplished' in Syria strike - Omarosa Secretly Recorded Trump and Played the Audio for People, Sources Say
---
Request a Research Consultation
(DISCLOSURE) – The FMHI Board's Mariotti Family Office interacted with aforementioned, which is presented for information & related research only, regardless of any other characterization.
[not a bank | not deposit products | not FDIC insured]
[not a foundation | not a non-profit | not an advisor]
[not insured by any government agency] [not an offer to sell or solicit securities]
[subject to market risk and may loose value] [past performance is no guarantee of future results]
Social Security Watch

---

The mission of Social Security Works:

Protect and improve the economic security of disadvantaged and at-risk populations

Safeguard the economic security of those dependent, now or in the future, on Social Security

Maintain Social Security as a vehicle of social justice

Funding for Social Security Works comes from donations from the public and through a grant from the Atlantic Philanthropies - Social Security Works for the USA
---
Social Security Announces 2.8 Percent Benefit Increase for 2019
Social Security and Supplemental Security Income (SSI) benefits for more than 67 million Americans will increase 2.8 percent in 2019, the Social Security Administration announced today. The 2.8 percent cost-of-living adjustment (COLA) will begin with benefits payable to more than 62 million Social Security beneficiaries in January 2019. Increased payments to more than 8 million SSI beneficiaries will begin on December 31, 2018. (Note: some people receive both Social Security and SSI benefits). The Social Security Act ties the annual COLA to the increase in the Consumer Price Index as determined by the Department of Labor's Bureau of Labor Statistics. Some other adjustments that take effect in January of each year are based on the increase in average wages. Based on that increase, the maximum amount of earnings subject to the Social Security tax (taxable maximum) will increase to $132,900 from $128,400. Social Security and SSI beneficiaries are normally notified by mail in early December about their new benefit amount. This year, for the first time, most people who receive Social Security payments will be able to view their COLA notice online through their

my

Social Security

account. People may create or access their

my

Social Security

account online at www.socialsecurity.gov/myaccount. Information about Medicare changes for 2019, when announced, will be available at www.medicare.gov. For Social Security beneficiaries receiving Medicare, Social Security will not be able to compute their new benefit amount until after the Medicare premium amounts for 2019 are announced. Final 2019 benefit amounts will be communicated to beneficiaries in December through the mailed COLA notice and

my

Social Security

Message Center. The Social Security Act provides for how the COLA is calculated. To read more, please visit www.socialsecurity.gov/cola. NOTE TO CORRESPONDENTS: Attached is a fact sheet showing the effect of the various automatic adjustments.

To get more Social Security news, follow the Press Office on Twitter @SSAPress.
---
unVetted Internet Posts~~> The President's FY 2019 Budget – It Literally Leaves Seniors in the Cold - It's Official -- These 5 Social Security Changes Are Coming for 2019 - REICH: Hands off Social Security, Medicare and Medicaid – Chicago Sun-Times - 4 Questions to Ask Yourself as You Plan for Retirement | Social Security Matters Despite Rightwing Fearmongering, Experts Say Now Is the Time to Expand Social Security - How worried should you be about Medicare and Social Security lasting? - CBS News - Social Security and Medicare trustees confirm: GOP policies have hurt both programs - GOP's pathetic new pitch to voters: Cut Social Security and Medicare The 2018 OASDI Trustees Report 3 Reasons It's Smart to Take Social Security Benefits at 62 - Ron Wyden bill would boost Social Security, SSI benefits - KTVZ - The Elder Poverty Relief Act Bill Summary - Conservatives and business leaders worried about the deficit take aim at Social Security and Medicare
It is dishonest to single out entitlements for blame...The primary reason the deficit in coming years will now be higher...[is] last year's tax cuts... BAILY, ET. AL.
"Tomorrow isn't promised" - Early or late: One senior says ignore the conventional wisdom of waiting to take Social Security - Take it at 62 - Claiming Social Security at age 62 isn't always a bad move Social Security and Medicare Boards of Trustees A SUMMARY OF THE 2014 ANNUAL REPORTS - Annual The 2014 OASDI Trustees Report of the Board of Trustees of the Federal Old-Age and Survivors Insurance and Federal Disability Insurance Trust Funds
---
Request a Research Consultation
(DISCLOSURE) – The FMHI Board's Mariotti Family Office interacted with aforementioned, which is presented for information & related research only, regardless of any other characterization.
[not a bank | not deposit products | not FDIC insured]
[not a foundation | not a non-profit | not an advisor]
[not insured by any government agency] [not an offer to sell or solicit securities]
[subject to market risk and may loose value] [past performance is no guarantee of future results]
Disgusting & Inhumane Child Separation Watch

---
Listen to Children Who've Just Been Separated From Their Parents at the US/Mexico Border - ProPublica (independent, nonprofit newsroom that produces investigative journalism with moral force) has obtained audio from inside a U.S. Customs and Border Protection facility - All four living former first ladies condemn Trump border policy -[ REUNITED UPDATE 7/13/2018 ]-
I challenge anyone in the Trump Administration to listen to this audio and defend the child separation policy -Senator Jeff Merkley
Separating immigrant children from parents a 'congressional problem,' -John Cox
The entire Democratic caucus supports our bill to bar children from being taken from their parents at the border. I've heard countless Republicans say that they oppose children being taken from their parents. If that's true, they should support our bill NOW! -Senator Dianne Feinstein
Family separation is cruel and inhumane. It goes against everything this nation stands for -Senator Bob Menendez
Please support our work by making a tax-deductible gift today. Donate - Women's Refugee Commission - Right now, we are facing a human rights crisis at our border. Our asylum laws and child protection laws are being undermined -Michelle Brané is one of the nation's foremost experts on U.S. immigration detention and reform.
unVetted Internet Posts~~> UPDATE: More than 14,000 immigrant children are in U.S. custody, an all-time high | ICE put a 4-year-old on a plane to Guatemala. Her dad found out 30 minutes before she landed - ?Bomb fragments found in Yemen link US-made weapons to a string of civilian deaths over the course of the war? - Col. Turki al-Malki, the Saudi-led coalition spokesman, told CNN that the coalition would investigate. The "coalition takes any allegations of incidents very seriously" and "targeting operations are carried out in conformity to the rules of engagement, which resemble the highest international standards," he added. The @washingtonpost weighs in with sober condemnation on the tragedy taking place in Yemen - including the widespread deaths of civilians with apparent American complicity. Many are young children. It's a complicated situation but one that cannot be ignored - US supplied bomb that killed 40 children on Yemen school bus - Why We Know So Little About the U.S.-Backed War in Yemen Worker Charged With Sexually Molesting Eight Children at Immigrant Shelter - Government: The Trump administration said in a court filing 463 migrant parents may have been deported without their children - The Washington Post - Migrant women remain in legal limbo while waiting to see their children From Crib To Court: Trump Administration Summons Immigrant Infants - Judge Halts Deportations of Reunited Families - Volunteer shares gruesome story from detention facilities - As Many As 3,000 Migrant Families Separated At The Border Haven't Been Reunited - Trump admin ran 'pilot program' for separating migrant families in 2017 What's Happening to the 2,300 Children Already Separated From Their Parents? Here's Everything We Know (There is still no clear process for reuniting them with their families) - Senate Candidate Arrested For Delivering Toys To Children's Internment Camp - Angel Families - FACT CHECK: Did Melania Trump Wear This Jacket When Visiting Children Separated from Their Families (YES an incredulous TRUE FACT) - Opinion by New York Governor A Moral Outrage We Must Not Tolerate - The New York Times - California, other states plan to sue Trump administration over family separations - Trump to Sign Order Wednesday to Keep Migrant Families Together - All 4 living former first ladies have now condemned family separation - Trump's Immigrant Child Detentions Mean $458 Million for Nonprofit - American Academy of Pediatrics president: Trump family separation policy is 'child abuse' More than 60% of voters oppose Trump administration's family separation policy, poll says - The poll underscores the backlash Trump and closely associated congressional Republicans could face for the policy - Read more...
---
Request a Research Consultation
(DISCLOSURE) – The FMHI Board's Mariotti Family Office interacted with aforementioned, which is presented for information & related research only, regardless of any other characterization.
[not a bank | not deposit products | not FDIC insured]
[not a foundation | not a non-profit | not an advisor]
[not insured by any government agency] [not an offer to sell or solicit securities]
[subject to market risk and may loose value] [past performance is no guarantee of future results]
Fact-Based Research

---
by Mark Mariotti
Published 11/12/2018 @ 7:30 AM PT

EVERYTHING IS NEGOTIABLE - Since Jr High School I have been writing, editing and publishing content... it's been over 5-decades, and I have enjoyed supporting TheFutureWay Research Team and 'Fact-Based' journalists. I have continued to research from the best available facts, and provide an option for the reader, to understand critical issues with a 'Fact-Based' approach to reporting. Freedom of Speech - The First Amendment - Americans have paid the ultimate price with their life, fighting for their fellow American citizens right to free speech. Free speech is not free. Also free speech not-absolute, always within certain limits by the individual or a community to articulate their opinions and ideas without fear of retaliation - freedom of expression is recognized as a human right. The 'Free Press' is what ensures our freedom. However, along with the honorable journalists (including those which have given their lives) uncovering unjust false-narratives and seeking to fairly report the unbiased facts, there is conversely; false-narratives via editorial bias from capitalized hidden-agenda influence, which can undermine the free press. There are plenty of inherent costs for the reporter and for the reader to actually find truth... based-upon the 'public advertising model' you get what you pay for; 'Fake News' - 'Fake Views' - 'Fake Likes' - 'Fake People' - 'Fake Self-Promotion' and disinformation can manipulate the audience at a very high-cost...
The following links to vetted journalists can provide a tremendous amount of fact-based research to FIGHT DISINFORMATION:
"Everything we hear is an opinion, not a fact. Everything we see is a perspective, not the truth." - Marcus Aurelius
Disinformation is one of the biggest threats our democracy faces. Following in the Advertising Business Model (no direct cost to the viewers) there is an increase in the exploitation of this model to bring a disinformation of forced tribalism and polarization to the small percentage of extremist views. Like our reporting on dark money, it is one of those stories behind all the other stories. So we want to build a team dedicated to tracking and exposing the forces behind disinformation as a new reporting priority...
Please read our plan (MoJo's nonprofit, independent journalism) and get involved—and join us with a tax-deductible donation today
Is the general public watching as an audience really interested in the facts?
Are the facts actually the truth? Or is truth subjective by the individual?
Does the average person have the bandwidth capacity and tools to clearly comprehend? - or merely satisfied with being entertained?
Is it possible any longer, with the ability to hide in plain sight, troll and manufacture facts with unvetted stories by unvetted entities and bots, to actually and correctly understand the facts of any specific matter?
How does one REALLY substantiate TRUTH or FACTS from fiction?
"Those who are able to see beyond the shadows and lies of their culture will never be understood, let alone believed, by the masses" - Plato
NON-ADVERTISING MODEL
---
Request a Research Consultation
(DISCLOSURE) – The FMHI Board's Mariotti Family Office interacted with aforementioned, which is presented for information & related research only, regardless of any other characterization.
[not a bank | not deposit products | not FDIC insured]
[not a foundation | not a non-profit | not an advisor]
[not insured by any government agency] [not an offer to sell or solicit securities]
[subject to market risk and may loose value] [past performance is no guarantee of future results]
---
---
unVetted Internet Posts~~> [ With the future way in mind, the Center for Public Integrity mission is to protect democracy and inspire change using investigative reporting that exposes betrayals of the public trust by powerful interests - Influencer Intelligence in association with Econsultancy, is pleased to present a ground-breaking industry trends report Influencer Marketing 2020 - Way of the Future WOTF Inside Artificial Intelligence's First Church - During our three-hour interview, Anthony Levandowski made it absolutely clear that his choice to make WOTF a church rather than a company or a think tank was no prank - Try as we might, we are not going to be living in the past, but rather forward into the future - You're a what? Futurist - Ford has an executive whose entire job is to predict the way of the future ]
---
Request a Research Consultation
(DISCLOSURE) – The FMHI Board's Mariotti Family Office interacted with aforementioned, which is presented for information & related research only, regardless of any other characterization.
[not a bank | not deposit products | not FDIC insured] [not a foundation | not a non-profit | not an advisor]
[not insured by any government agency] [not an offer to sell or solicit securities] [subject to market risk and may loose value] [past performance is no guarantee of future results]
Use of this Site, a FutureManagement company, is subject to express Terms of Use. By using this Site, you signify that you agree to be bound by the following: